N Scale Module Standards
All the modules are built to a set of standards (v2.19 PDF, 106Kb) that govern the mechanical structure, electrical connections and decoration at the ends of the modules (or a run of modules). This ensures that practically any modules can be placed alonside each other and they will connect, function and blend scenically. Within the length of a module or run of modules that are always used together, the constructor has free reign over what is done and can vary the width from the standard 12".
This image


shows the arrangement and dimensions of a module from the end while this one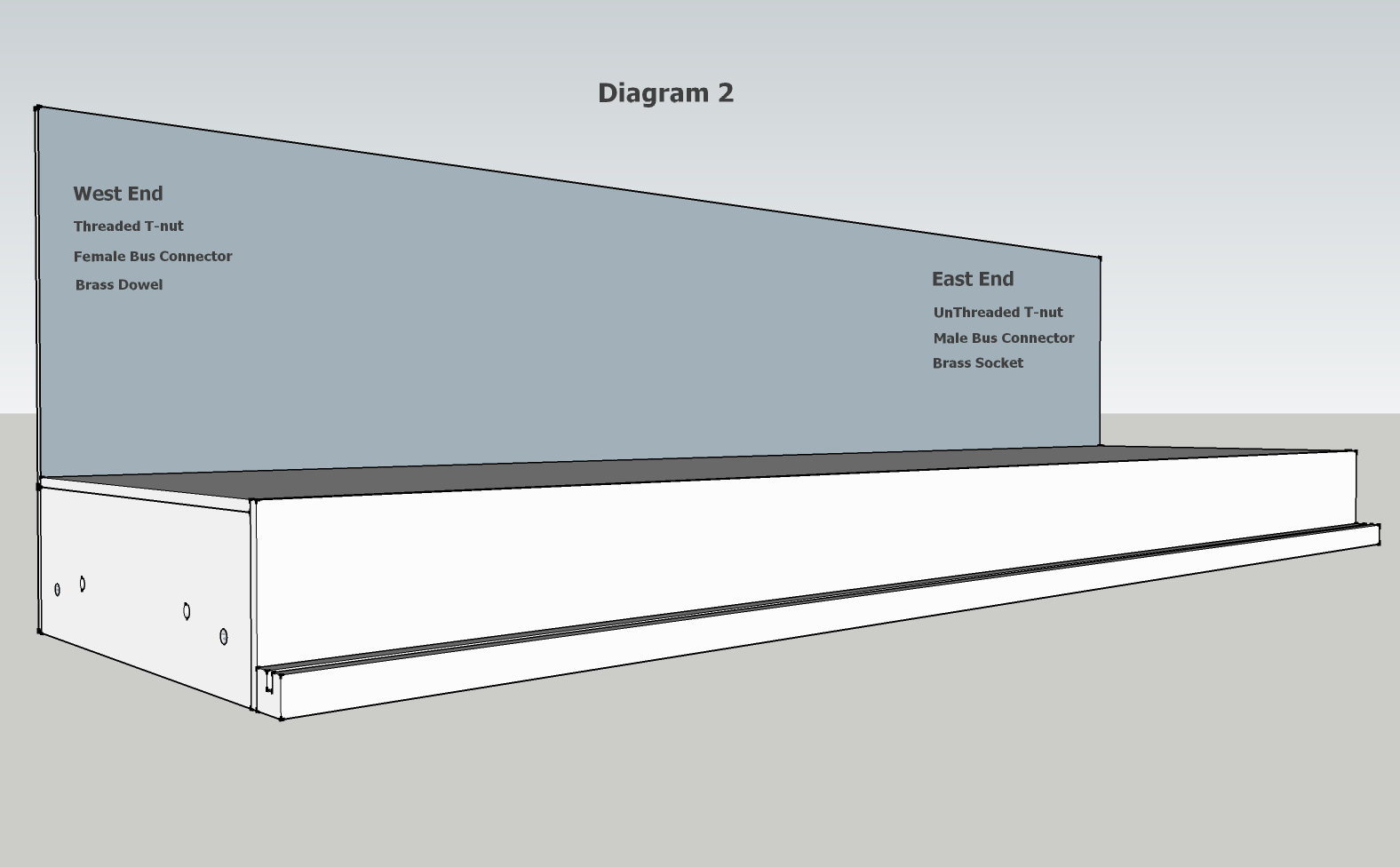 shows the general arrangement and indicates how the ends differ from one another. The slotted rail along the lower front of the module is used to support a black cloth valance during shows but also functions to locate the top of the back scene when modules are packed away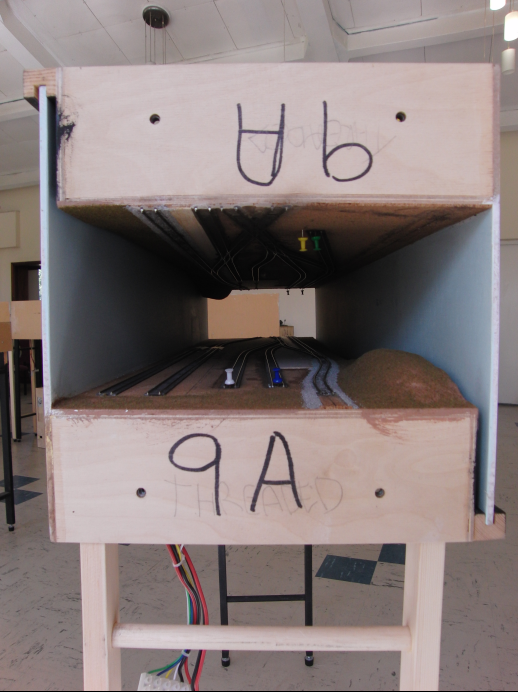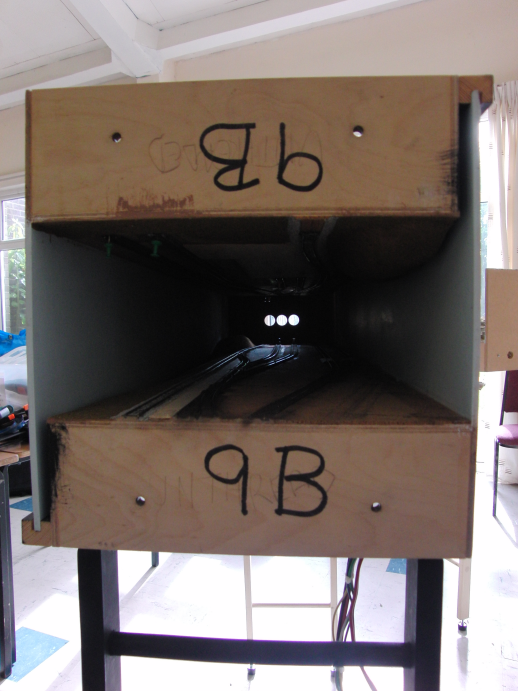 Modules fit together in permanent pairs with the "east" ends (here labelled "A") and the "west" ends (here labelled "B") together, then an end plate is bolted on using the same fixtures used to link the modules together when in use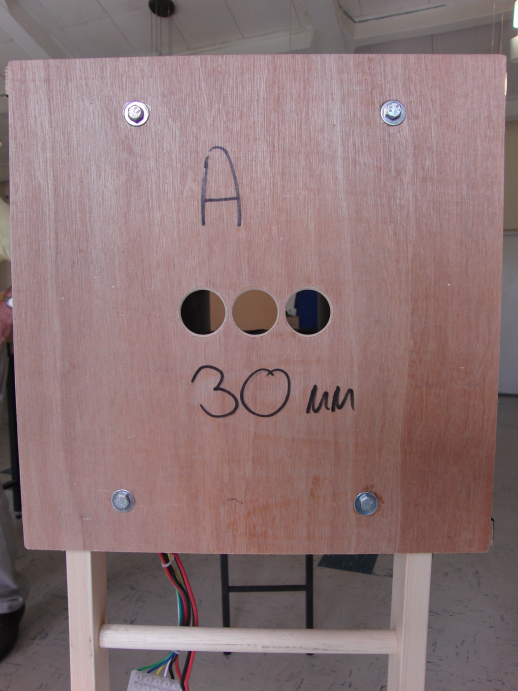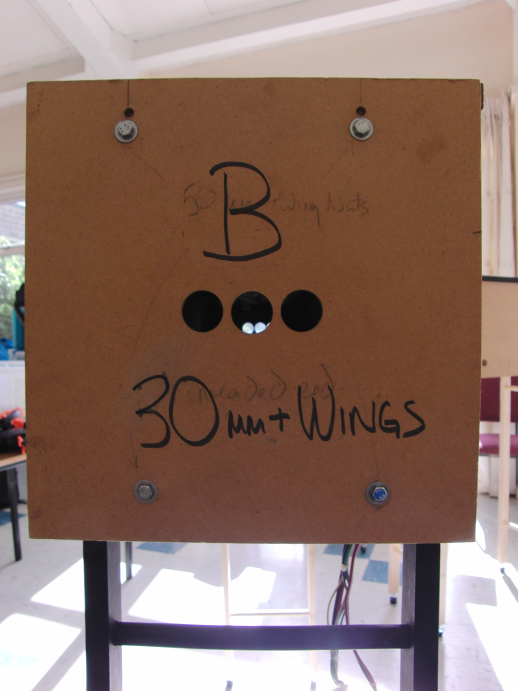 to form a rigid box in transport and storage. The "A" ends do not require wing-nuts because of the captive nuts fitted at that end. (These images were taken in 2014 before location dowels were added to the standard.)
Corner modules, which have angled ends work the same way but have two end plates at each end labelled "E" and "F" ("B" and "C" plates are used for storage yard modules which don't have back scene boards and are much closer together).


Note that that scenery is carefully designed so that it does not collide with that of its mate!