N Scale Modular - Walton and Sons Lumber Co
Walton and Sons Lumber Co (aka "The Sawmill") is an 8' long and 21" deep set of modules showing a rural timber mill producing various timber products from wood-chip for the paper industry to constructional timber.

General view of Waltons Lumber.

View from the west with the log pond and
incoming tree trunks in the foreground.

The "output" side of Waltons Lumber to the east.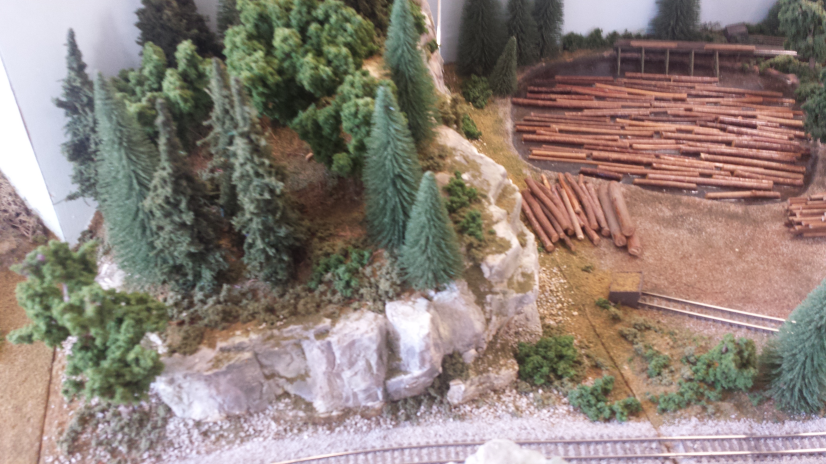 The western end of Waltons Lumber showing the rocky outcrop end module that bridges the width change and the log pond.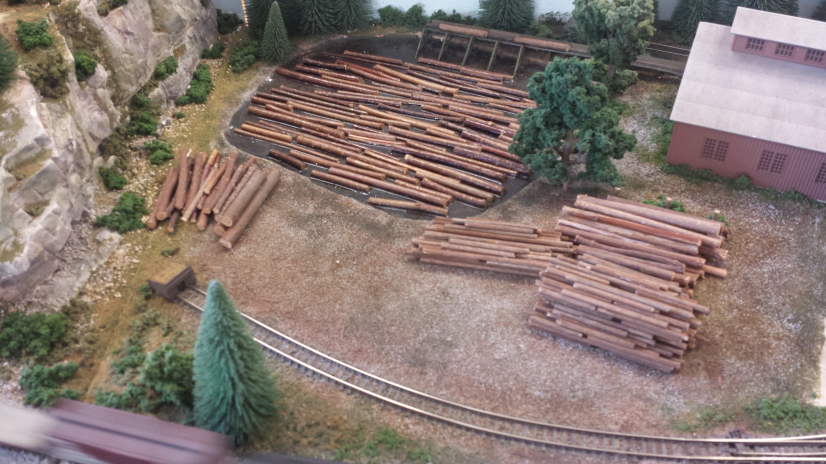 The log pond is used to thoroughly soak the incoming tree trunks before sawing to prevent the heat from the friction of the saw blade igniting the wood!
Logs are lifted by chain hoist onto the elevated chute in the background and fed into the teeth of the saws in the mill building.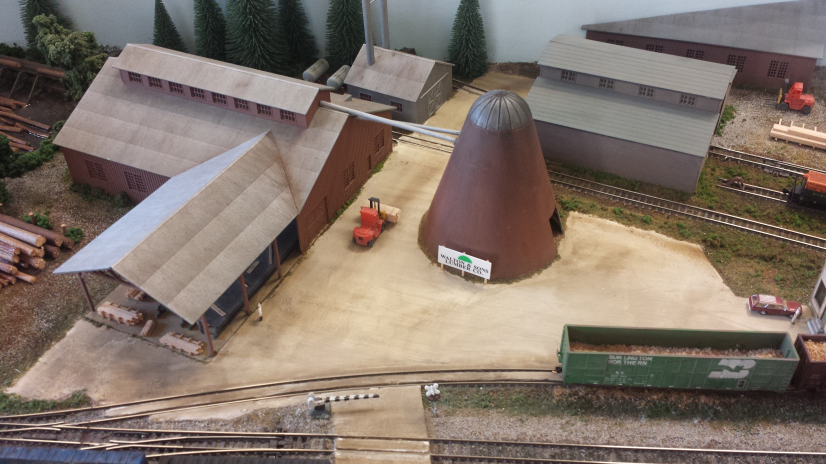 The mill buildings.
The conical building in the centre was originally used to collect and safely incinerate waste sawdust and wood chips from the cutting and shaping processes but is now, in these "greener" times, used to collect these suddenly valuable materials for off-site conversion into such things as
"oriented strand board"
and paper. Wood dust (like flour, sugar and other finely divided organic materials) has to be handled with a great deal of care; mills still experience accidents to this day when dust dispersed in the air is ignited causing
a powerful explosion
. The green "BN" (Burlington Northern) Wood Chip gondola in the bottom-right of the picture is partially loaded with this, once-waste, material.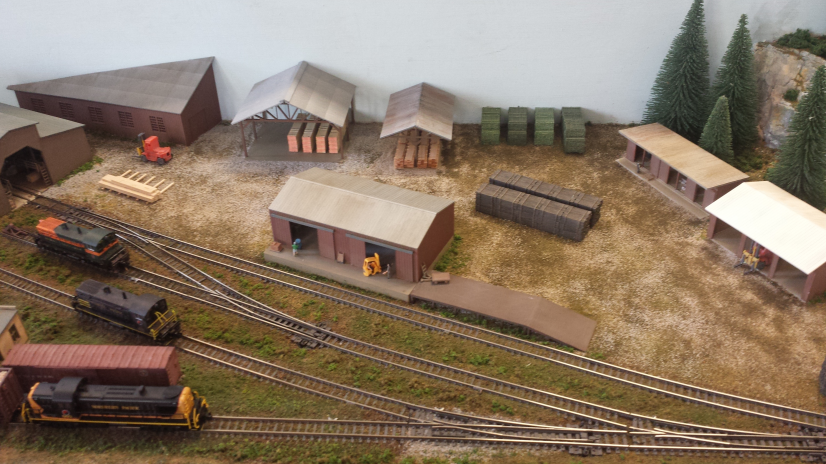 Towards the east of the site, the various timber products produced are stacked and loaded for shipment.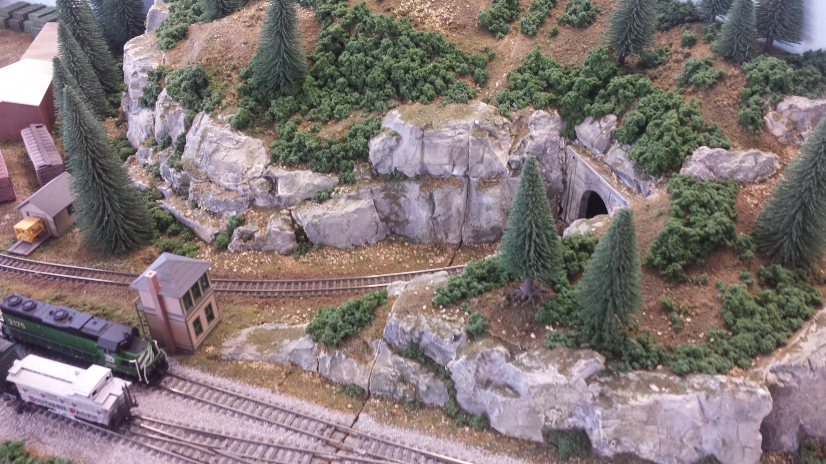 The eastern end of Waltons Lumber showing another rocky outcrop end module that bridges the width change and a branch line vanishing through a tunnel to who knows where.
(Actually it will soon be to a hidden storage yard behind the back-scene of the layout from which trains bearing fresh tree trunks can appear and finished materials be dispatched without interrupting the operation of the main line.)