N Scale Modular - Tehachapi Loop
The Loop is a complex of boards based on Tehachapi Loop in California.
They are a new departure for Solent Summit in that they involve gradients. The track descends, forks and then rises to cross over themselves, recombine and then descends back to the normal track level. Of course, this will be rise, descend and rise once more when approached from the other direction.

The loop will provide another roughly 17' long passing place for the layout.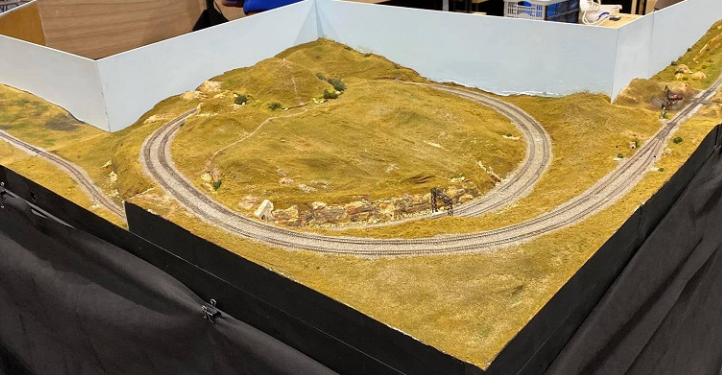 The inclines that raise and lower the track for each end of the loop do not have to be immediately adjacent to these modules by careful adjustment of the legs of intervening modules.