N Scale Modular - Sunkist
This pair of 4' modules flare out to 18" wide to give room for a citrus fruit processing and packaging plant and the supporting buildings which include icing docks. All the turnouts on these modules are hand-built, not commercial products and driven by "slow motion" point motors, replicating the speed at which real point blades move.
One end of the module has a small-town scene with a road crossing and there's a small station depot in the middle (the white stucco building centre-front). There are ninety-nine hand-made orange trees on the modules.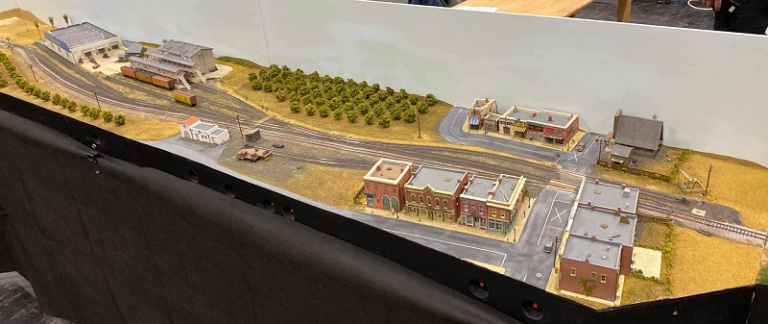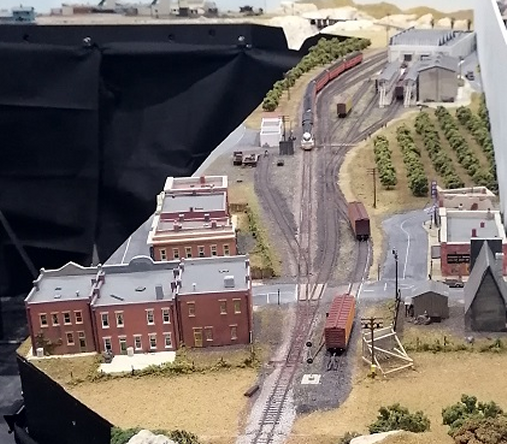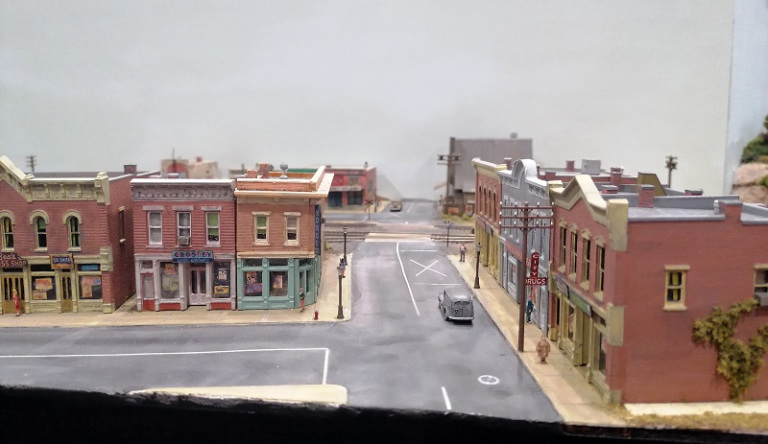 Detail of the town.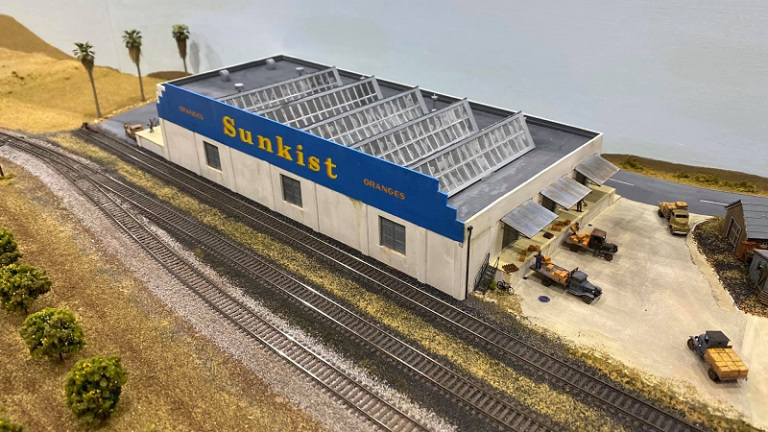 Detail of the plant building.

Detail of the icing docks and ice house.
In the days before "Reefers" (refridgerated railcars) had mechanical refridgeration systems, the cars had lined "bunker" at each end into which large (200-400lbs/90-180Kg) "cakes" of ice were loaded through hatches in the roof from raised, covered platforms.


As this ice melted, it cooled the contents of the cars. Ice houses and icing docks were placed at strategic intervals along the railroads where the ice could be topped up to ensure that the produce was still reasonably fresh when it reached its destination. Ice was either harvested from frozen lakes or made by a freezer plant (the largest were capable of producing over 1,000 tons of ice a day).
This Sunkist plant has its own ice house and docks to ensure that the produce starts out in the best possible condition.