N Scale Modular - Layout Plans
The flexibility that our modular construction gives us means that we can produce layouts of a variety of sizes and complexities of operation to fit different spaces at shows.
The most compact version of the layout is: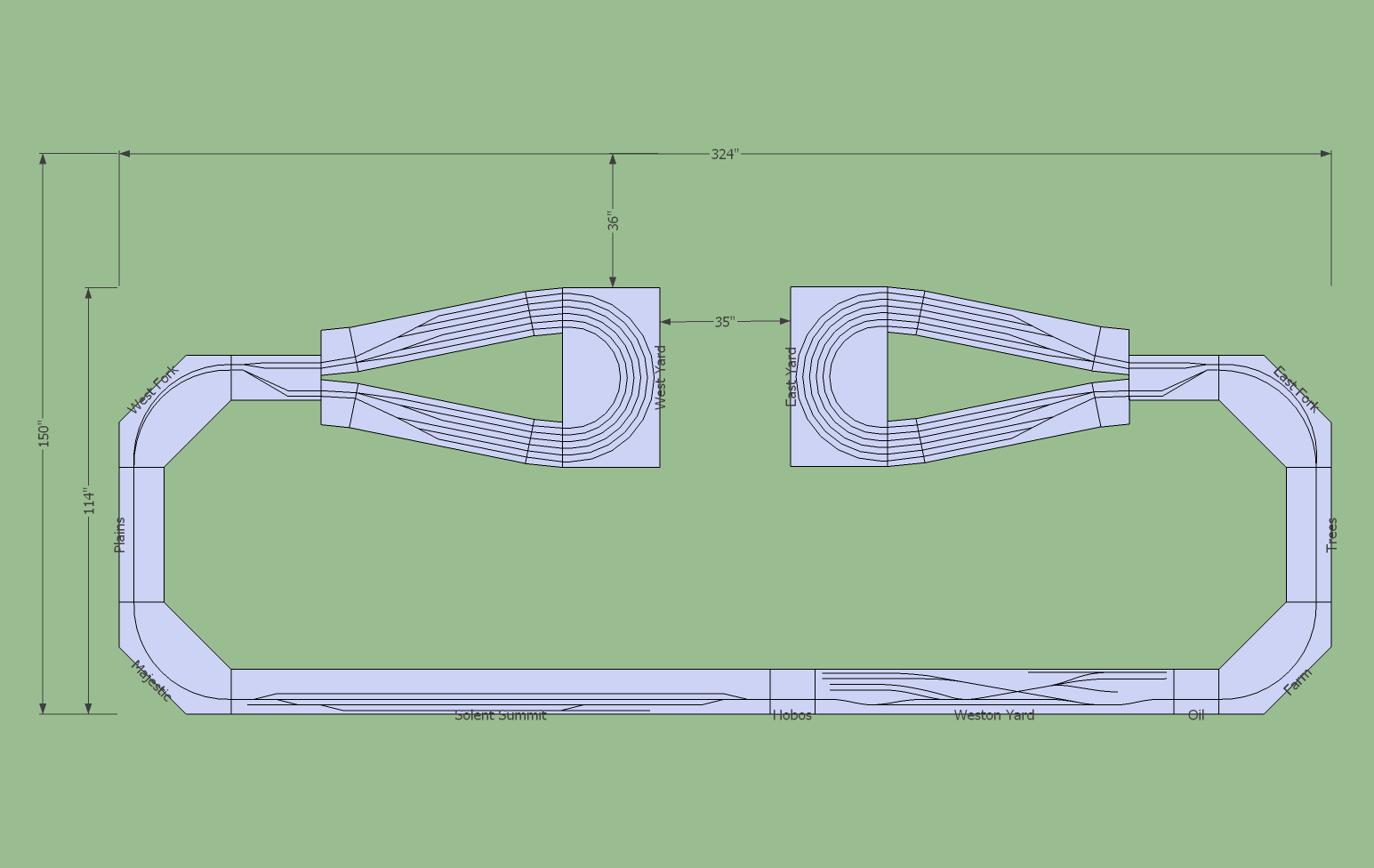 (Click for a larger version)
while this layout represents one of many possible configurations using many of the modules (and more modules are on the way):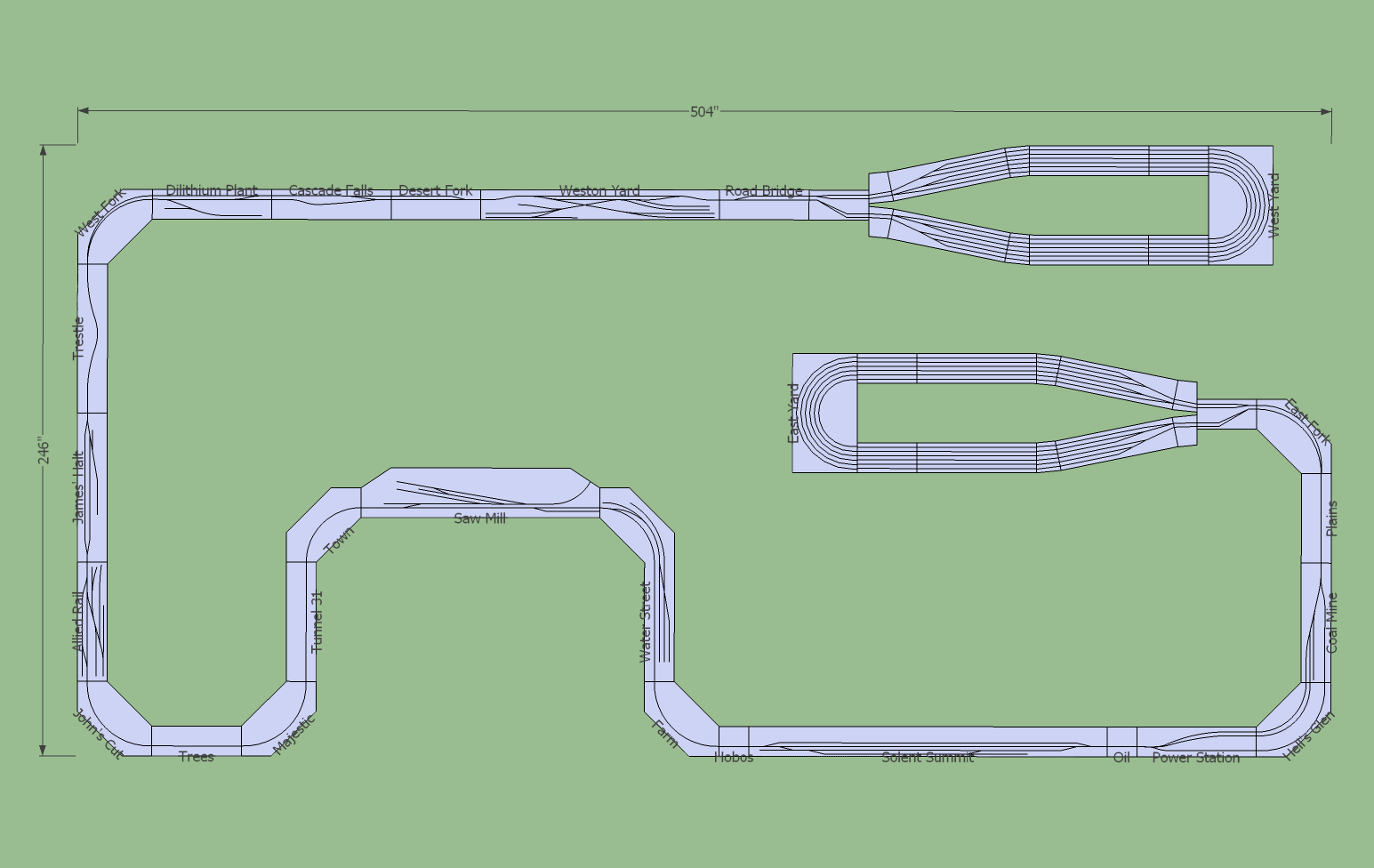 (Click for a larger version)
The large configuration shown above has a little over 100 feet (3 scale miles) of scenery and over 280 feet (eight and a half scale miles) of yard space, enabling us to have that length of stock on the layout. The longest train possible is nearly 25 feet (three quarters of a scale mile, and we would have at least one of that length in use) and this is still shorter than the real thing!
Some of those we have planned and/or exhibited are shown below. Click on an thumbnail for a larger version of the plan. Some of these plans are no longer possible because they use the mark 1 or mark 2 loops that no longer exist.